A meeting of experts
Patient and Community Teachers at the Centre of Health Professional Education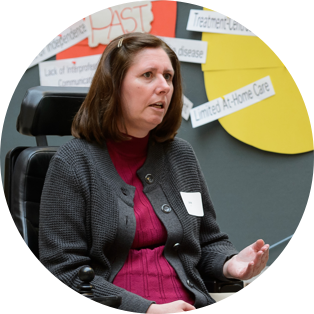 Patients' Voices
---
Giving patient voices a place in health professional education.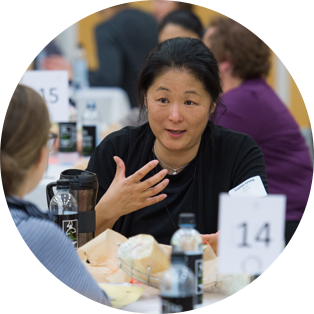 Building Connections
---
Connecting faculty with opportunities to engage students in patient centered learning.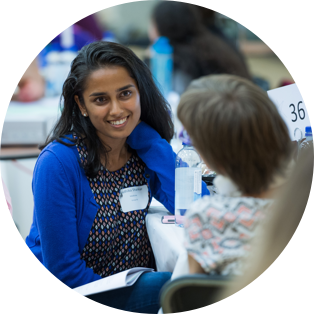 Understanding Patients
---
Helping healthcare students understand patient experiences.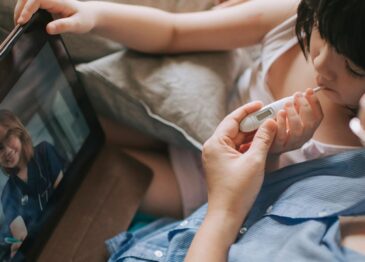 Dec 3, 2023
---
The Public Health Services Authority (PHSA) needs your help to create culturally sensitive virtual care! Patients with limited English proficiency…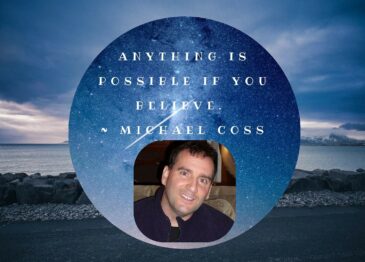 Dec 3, 2023
---
Long-time Health Mentor, Michael Coss, is looking for a volunteer to help him build a website. Michael is a traumatic…
Dec 3, 2023
---
In October, Cathy Kline visited BAHIANA School of Medicine and Public Health in Salvador, Brazil. Since 2022, Patient & Community…
"The nurse who did my infusions was a graduate of the Health Mentors program. He gave me excellent, REALLY excellent patient-centred care. It proves to me how important the work we are doing is and the impact it's having, not just on the professional careers of those graduates, but also on BC's health care system. These students are stellar! It's…"
"We, as tutors, are very grateful to UBC for giving us the opportunity to install the Program at our Faculty because, as the evidence showed, it is a new window for the students to receive more integral and humanistic training to manage persons with any health condition."
"The Health Mentors Program is remarkable. It was evident that the expertise and capabilities of patients/families are valued and supported and that they are truly seen as partners in education."
"I think there is much to learn from what you have achieved in Vancouver in terms of building a sustainable program, and the deep engagement with your patient community that has driven the work."
"As a Program Director and teacher, I see two key learnings for students: first, the value of seeing the client/patient as 'expert' in their own health care and second, the development of interprofessional competencies which is a vital aspect of top class health care."
"Thanks for an insightful workshop that made me think and provided strategies and a perspective on empathy that bridges to patient care for all patients, not just those with a mental illness"
"[She] would challenge us to step outside our comfort zones, but created a learning space where it was safe to do so. I learned that people are way more than the sum of their symptoms."
"Learning from our health mentor and each other, we as students have become more mindful of the holistic needs of patients and have been inspired to make a mutual commitment to create meaningful change."
"Overall I was deeply moved by my involvement with the Health Mentors Program, deeply challenged to make sense of my own health journey and deeply thankful for the opportunity to work with the students in my group"
"In our last session I asked each student to offer to the others (with the others asked to listen and comment on) the top three things each had learned in our year together. I was struck by their thoughtful learnings and discussion and the high level of their synthesis of the material. Throughout this year I observed these students find…"
"As a Health Mentor, I have the opportunity to share insights, expertise, and experiences that cannot be found in a textbook and is an integral part of the learning experience for the students who are future health care professionals. The icing on the cake is the synergy, friendships, mutually rewarding relationships built, advocacy and vision that is birthed from our 16…"
"The volunteers enable us to simulate a clinical encounter and add a depth of realism which is simply not possible with role play or other student led activities. They speak from the heart and tell students how it feels to be on the receiving end of treatment."
"If we really want our graduates to have the competencies that are required to really provide good care, it is critical that patients be involved in our education."
"This type of activity is critically important for our pharmacy students, especially in their first year of study, as it sets the stage on the importance of patient-centered care and shared informed decision making."
"We should seize every opportunity to involve health care providers and patients in face to face dialogue where the 'patients as partners' ideal is translated into real life interaction. That's how mutual understanding and respect is nourished."
"What a wonderful opportunity to meet and dialogue with a young and growing population of students who want to learn about mental health issues. The workshop was what it was because of the students and their open attitude."
"Advocacy by health professionals is critical to people who are on the dementia journey. This was a valuable opportunity to support geriatric psychiatry residents to develop advocacy skills and awareness of community resources."
"Being able to learn so much about someone—their family, the barriers in their environment, how certain words carry different meanings for them—is allowing us to learn on a deeper level."
"We are informing the future of health care and I'm so glad to be a part of it."
"This program left me with burning optimism for what the future of health care is going to look like."
"What makes this work so near and dear to my heart is it allows our students to learn something that they would never get the opportunity to learn. I see what it does for them."
"I think it's really important that students' education is enriched by learning about the real lives of patients and what they experienced and how the health care system actually works or doesn't work."
"I almost urgently had a need for the students to see that I'm a living, breathing human being just like them, and that while I have this big, scary sounding, and in some ways still scary illness that I have to deal with, I function, I have emotions, I have the same needs and those needs include a respect and…"
Program Report
The Living Library
A growing collection of videos featuring the stories and experiences of real patients and caregivers. There are 29…
DOWNLOAD
Program Report
Supporting Learning from Patients
A hub for bringing diverse patient and community perspectives into teaching and learning at UBC is a key…
DOWNLOAD
Program Report
Health Mentors Program
Patients or their caregivers mentor teams students about their lived experience of chronic illness and the health system.
DOWNLOAD
Program Report
Patient & Community Voices
Since 2008, Patient & Community Voices Workshops have been delivered in collaboration with our community partners.
DOWNLOAD
Program Report
Research & Development
A report of our latest research and development projects on social accountability in medical education, ableism in health…
DOWNLOAD
Ways to Get Involved
Whether you are a UBC health and human services student, a faculty member, a patient, or a community member - there are many ways for you to become involved.
*The term patient is overarching and is inclusive of individuals with personal experience of a health issue and informal caregivers, including family and friends.