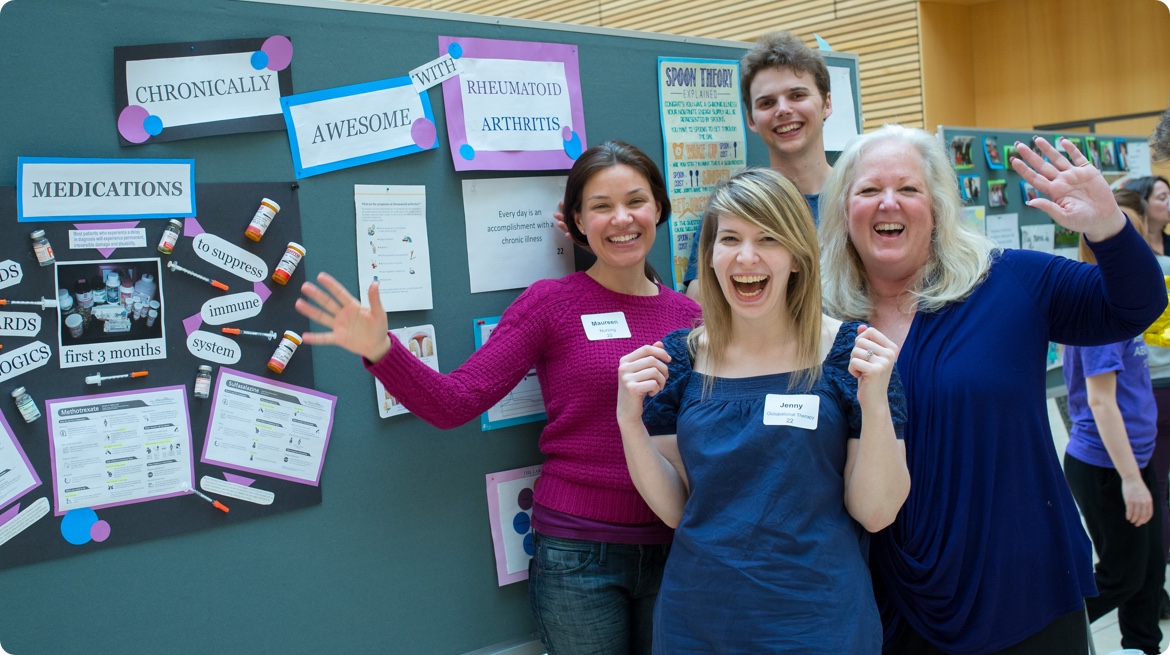 Who We Are
Meeting of Experts is a platform for patient engagement in health professional education co-ordinated by Patient & Community Partnership for Education (PCPE) in the Office of UBC Health. We believe that active participation by patients and people with lived experience from the community is an essential component of training future professionals for patient-centred, team-based care. People with chronic health concerns and other "expert patients" have important life experiences and expertise that can and should enrich professional education.
We are part of an international movement to bring the authentic and autonomous patient's voice into health professional education.
Why 'Meeting of Experts'?
Patients and healthcare professionals have different kinds of expertise. Both are essential. Health professionals and their students have learning of and access to scarce and specialist knowledge. Patients know their own lives and are expert witnesses of the healthcare system.
Meet Our Team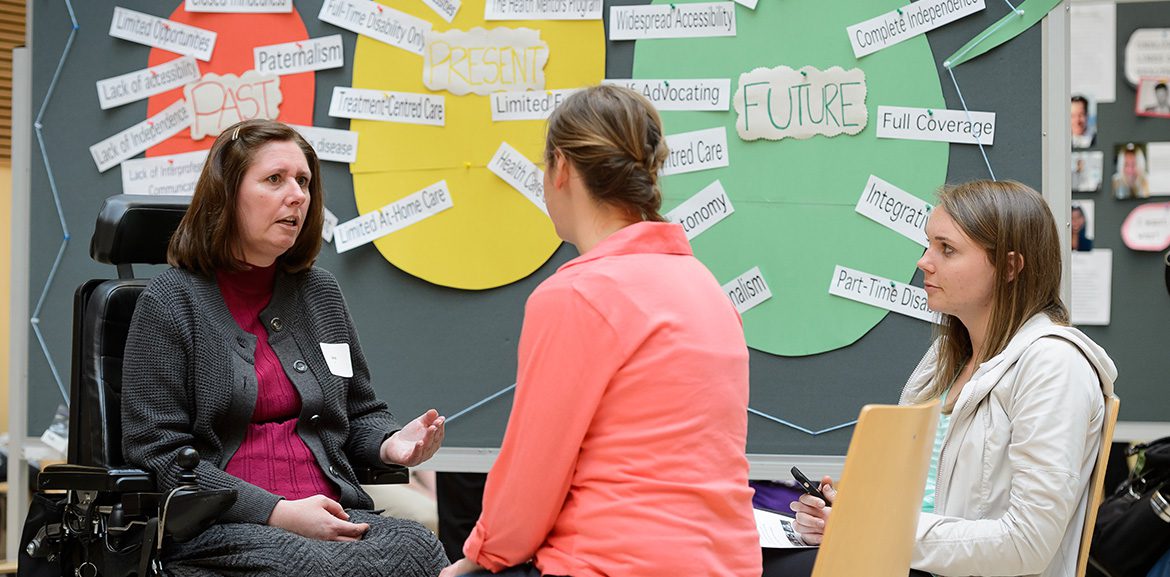 Who are Patient Educators?
Patient educators are people who share their lived experiences to enhance the education of health professional students.
Learn More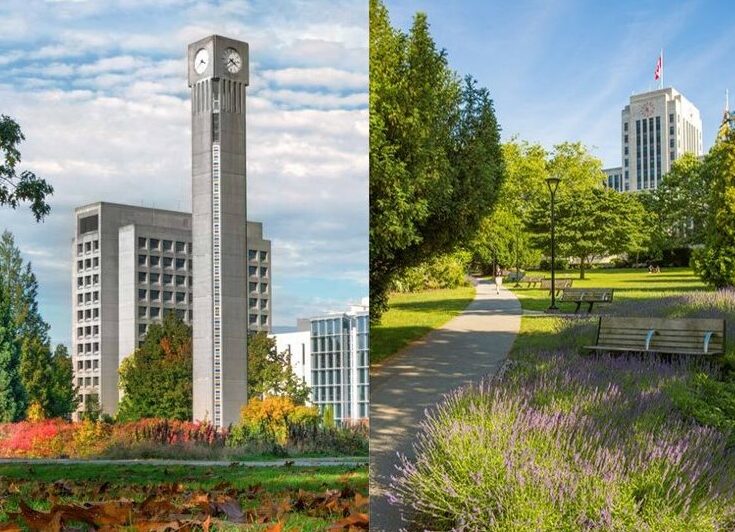 Our Community and University Partners
We work with community organizations from all over British Columbia that offer educational services, outreach, advocacy, patient and health service resources, clinical placements, informational services, and much more. We are constantly updating our list of community partners. If your organization or group has worked with us in the past, please contact us.
Our university partners include all the health and human service programs at UBC: audiology, clinical psychology, counselling genetics, dentistry, dietetics, kinesiology, midwifery, nursing, occupational therapy, pharmacy, physical therapy, social work, speech language pathology.
Learn More
Read about the UBC Health Patient Engagement Framework
The report not only highlights an appetite for increased patient engagement, but also a keen interest in exploring new forms of engagement that can be adapted to each program's context and tailored to the needs of patients and students.
How Can We Help?
Get in touch with someone at PCPE.
Contact us to learn more about our programs or to learn how to participate as a patient educator.