New Publication: Benefits of Mentoring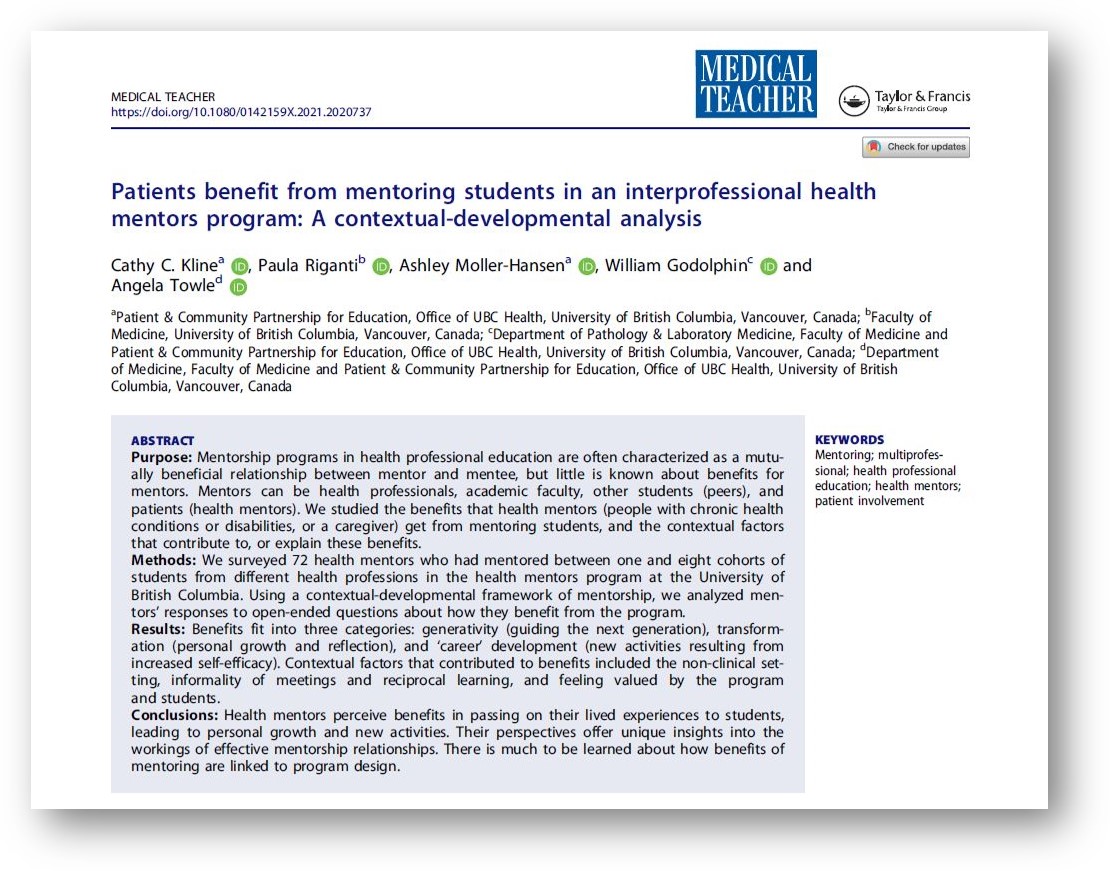 We published a study in the journal Medical Teacher about the benefits of being a Health Mentor in the UBC Interprofessional Health Mentors program. The survey of 72 Health Mentors shows that sharing their experiences with students is rewarding and leads to personal growth and new activities for mentors.
The study also identified ways in which programs could be designed to maximize benefits for mentors and students. A follow up study is planned to explore how benefits occur and change over time. Stay tuned!