New Publication: Patient Partners in Continuing Medical Education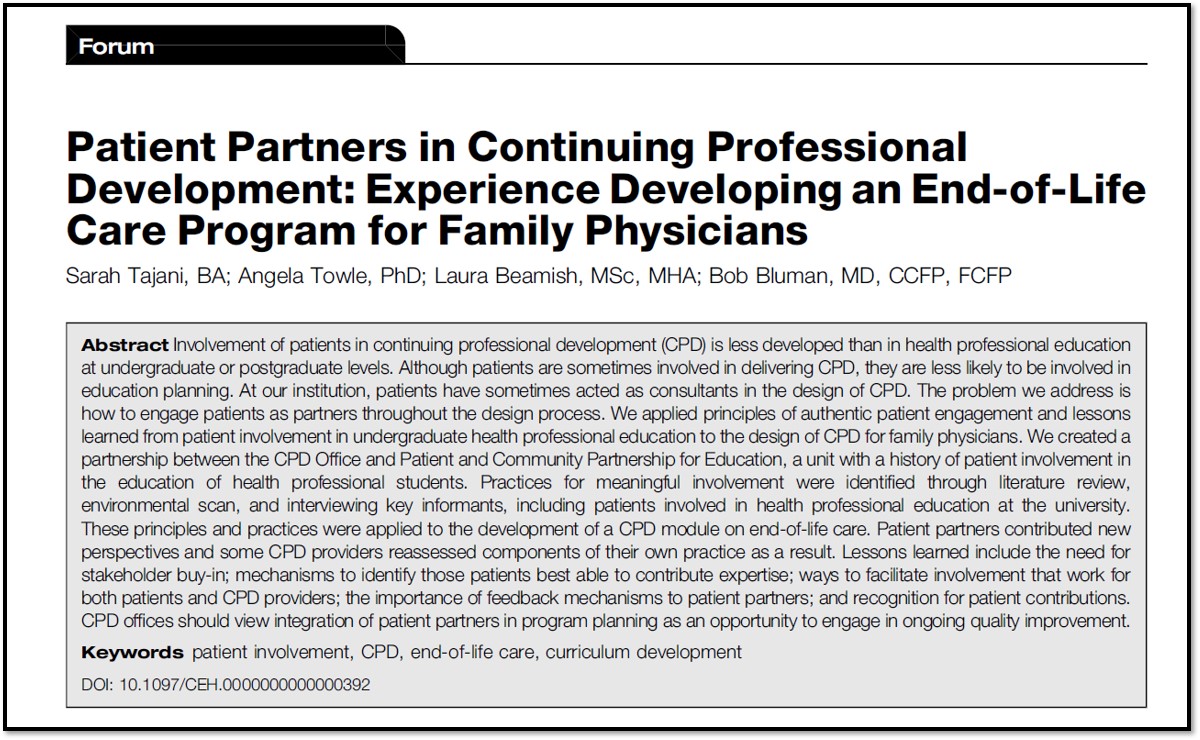 We partnered on a new paper published in the Journal of Continuing Education in the Health Professions about involving patients in the design of continuing education for family physicians on end-of-life care.

The paper describes a process for involving patients as partners throughout the design process and is a model for integrating patients a partners in health care quality improvement. It is the outcome of work that involved patients, caregivers, and community advocates in identifying competencies physicians should have when providing end-of-life care.

The project is a partnership between the UBC CPD Office and Patient and Community Partnership for Education in UBC Health. We are currently continuing this work by applying the model to involving patients in the development of educational modules for family physicians on mental health. Stay tuned!

If you have difficulty accessing the paper, please contact cathy.kline@ubc.ca.