Patient Involvement Grows at UBC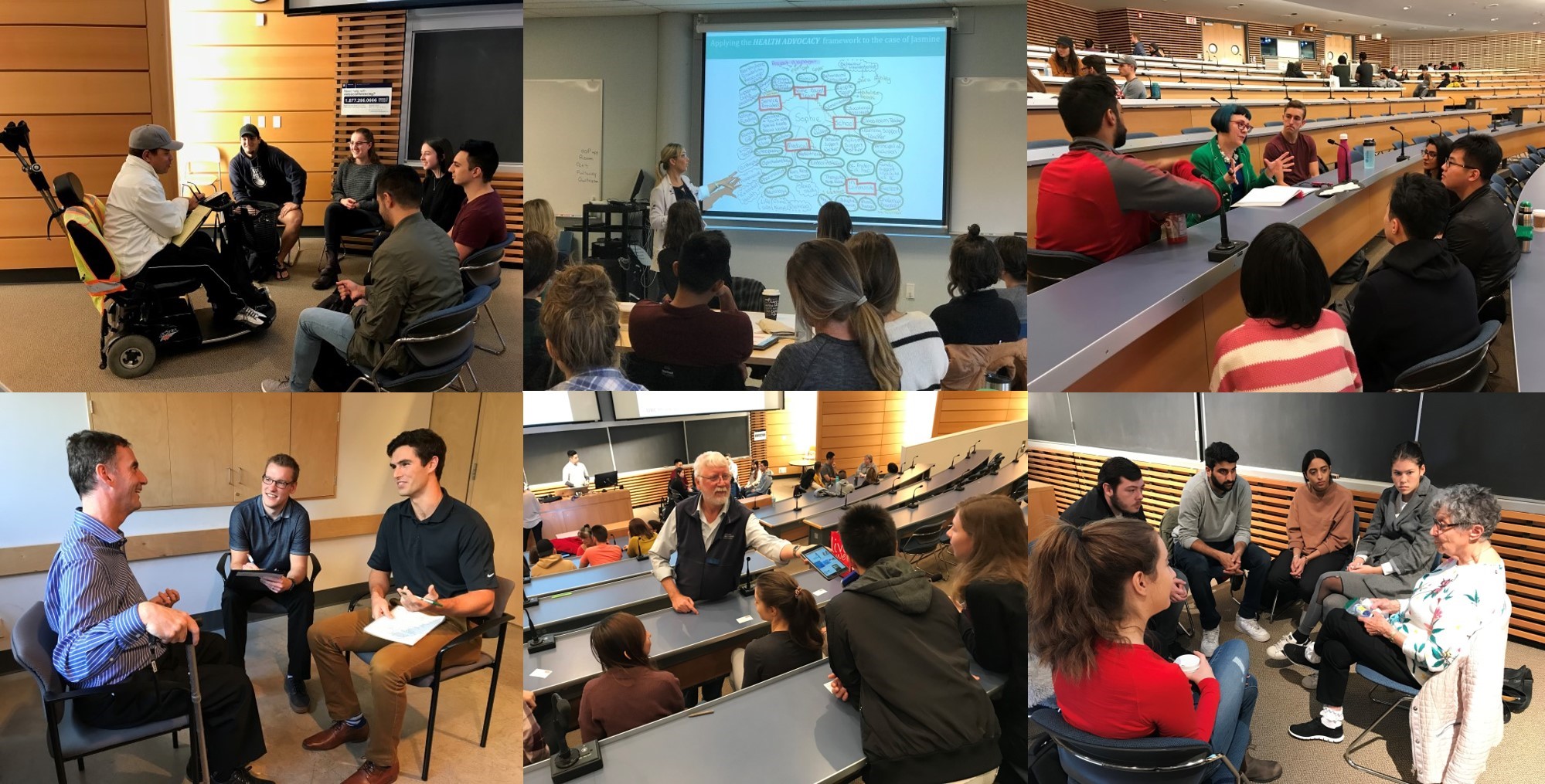 The involvement of patients in education continues to grow at UBC. For the first time, patients will be involved in UBC Health's Integrated Curriculum module on Collaborative Decision Making.

We continue to work with faculty in occupational therapy (since 2018), pharmacy (since 2018), and physical therapy (since 2016) to involve patients in classroom activities and coursework. Patient and community partners participate with the help of technology such as Zoom but we hope we can include in-person activities soon. We thank all of the patient and community partners who contribute their time and expertise to help teach the next generation of health professionals. 
Here are the courses we are working with to involve patient and community partners this term. Stay tuned!

OSOT 549 Professional Development of the Occupational Therapist II
Activities: Health Advocacy Workshop Sept 29 (2 hours)
Students: 59 Patients: 1

PHTH 516 Clinical Decision-Making I
Activity: Practice interviews with patient partners October 8 (2 hours)
Students: 102 Patients: 14

OSOT 549 Professional Development of the Occupational Therapist II
Activities: Patient & Community Voices 'Mental Wellness' Workshop Oct 13 (2 hours)
Students: 20 Patients: 3

PHRM 141 Pharmacists in Practice I
Activity: Patient-centred care storytelling October 18 (2 hours)
Students: 220 Patients: 14

UBC Health Integrated Curriculum
Activity: Collaborative Decision Making Workshop Oct 22 & Oct 26 (4 hours)
Students: 765 Patients: 7