Health Mentors: Cohort 10 Mentors Recognized at Annual Meeting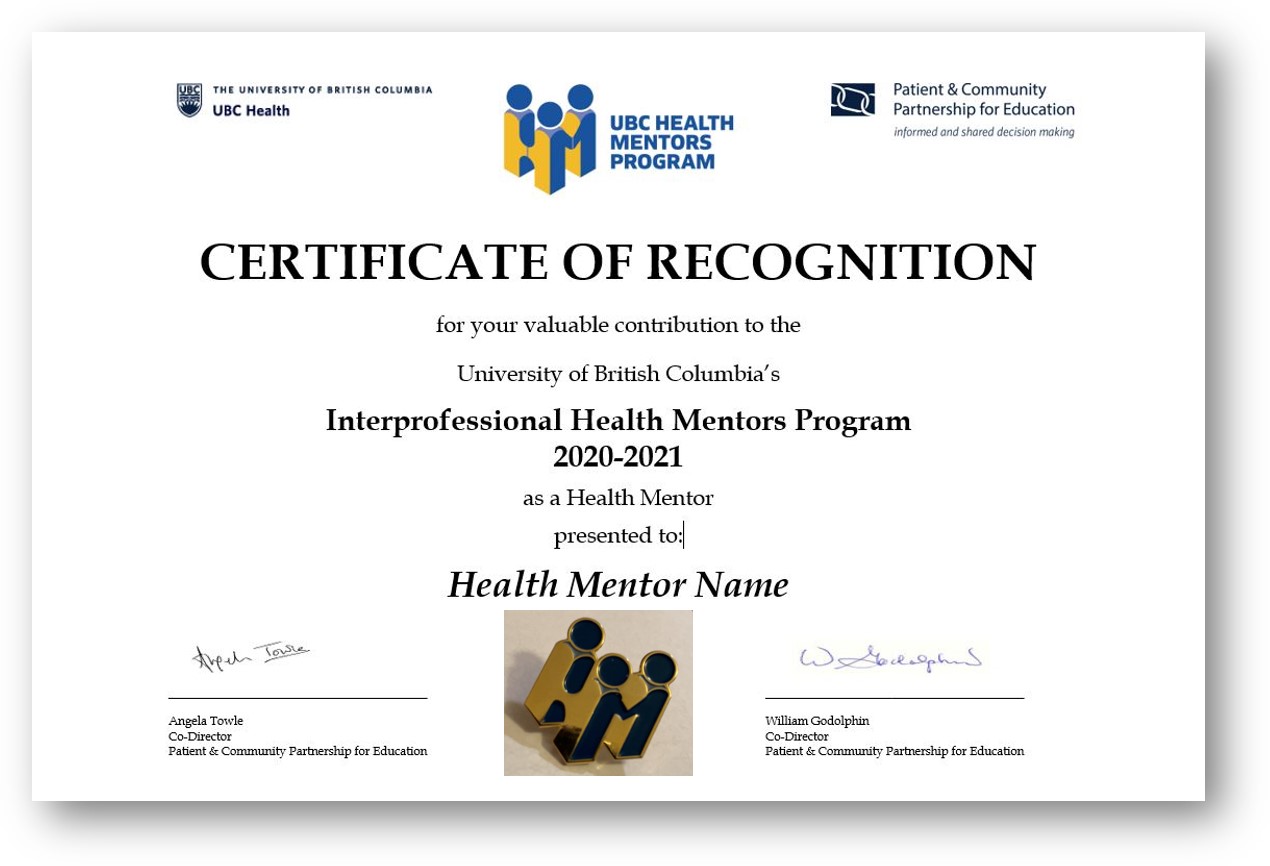 We are now in our 11th year of the Health Mentors Program! On January 24th, 2022 we held our annual Support Meeting for new and returning mentors. Thirty nine health mentors, faculty, and program coordinators joined the Zoom call to acknowledge the valuable contributions of last year's mentors and hear updates on the 2022 program.
Students reported feeling engaged with the online nature of the program, and the richness and complexity of their learning is reflected in their journals. In 2021, we published a study on mentor benefits of the HMP, and we are continuing to build on that work through conducting mentor focus groups this spring. If you are a past or present mentor who is interested in participating in the focus groups please contact cathy.kline@ubc.ca.