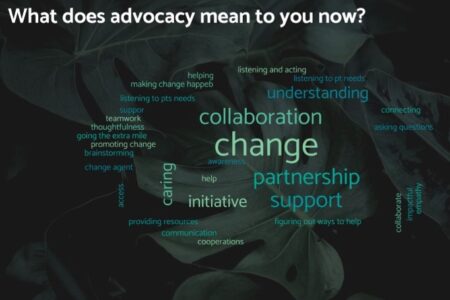 Health Advocacy for Pharmacy students
Jan 9 10:00 am - 12:00 pm
A session with 115 second year pharmacy students to learn about different kinds of health advocacy, how they might collaborate with community agencies and individual patients/families to support self-advocacy.
The workshop features real examples of health advocacy told by a patient. After working through the case and hearing from a patient, we asked students what health advocacy means. One students said:
"Advocacy means much more than education. Advocacy can include patients and systems in which change can take place."
Another student said, "How much of an impact the smallest interactions and gestures can have on a patient, and not to get hardened by the system and years of pharmacy practice. It's good to remember why I went into pharmacy in the first place: to help patients & people".
The team will use the model to develop new cases for teaching health advocacy in occupational therapy, physical therapy, pharmacy and medicine.