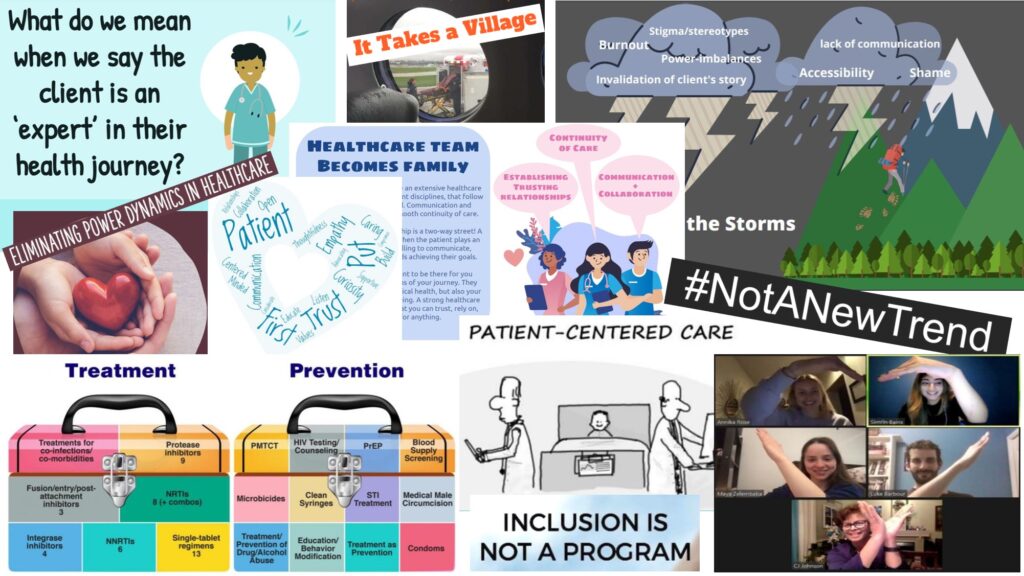 2020-21 Interprofessional Health Mentors Program Virtual Symposium
The Interprofessional 'Health Mentors' (HM) program is a unique educational experience in which teams of 3-4 students from different health disciplines learn together from and with a mentor. Health mentors can be adult patients/clients with a chronic disability or caregivers who provide long-term care to a loved one with a chronic disability. Mentors are experts in their life and help students learn how health care providers can support people with chronic conditions and their caregivers. There are 48 mentors and 186 students in the 2020-21 program.
In the 2021 Health Mentors Virtual Symposium the teams shared their learning with other UBC students, faculty, and the community through tweets and 10 minute Zoom presentations. We invite you to view and discuss the presentations archived below.
Celebrating 10 Years of Health Mentors!
The UBC Interprofessional Health Mentors Program is proud to celebrate our 10th anniversary in the education of health care professionals. The Health Mentors program is a powerful example of community-based transformative learning. Over 1,500 students and 200 mentors have taken part since the program began in 2011. This year in response to Covid-19, the Health Mentors Program has continued to innovate with online group meetings and our 2021 Virtual Symposium.
Shaping the hearts & minds of the next generation of health care professionals!
The UBC Interprofessional Health Mentors Program is coordinated by Patient & Community Partnership for Education in the Office of UBC Health and is funded by UBC Health.