Welcome: Kim McGrail and Rosemin Kassam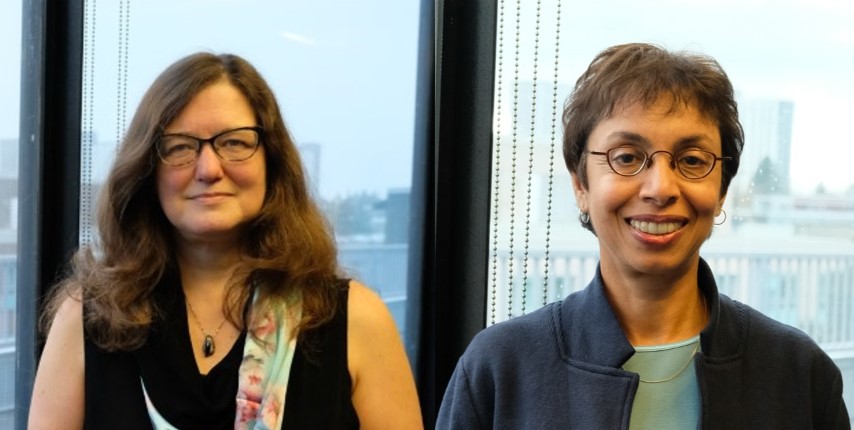 In January, we welcomed Dr. Kim McGrail as Director of Research and Dr. Rosemin Kassam as Director of Education for UBC Health.

Kim is a Professor in the School of Population and Public Health and the Centre for Health Services and Policy Research at UBC. Her research interests are in policy evaluation, aging and the use and cost of health services, and the ethical and technical aspects of large linked data systems. Her work involves policy and decision makers, clinicians, and the public.

"I have worked with patients as members of research teams, and have also conducted public deliberation research with larger groups of BC residents. I am looking forward to bringing these and others' experiences and expertise to the work of UBC Health," says Kim.

Rosemin is a pharmacist and professor in the School of Population and Public Health. Previously we worked with Rosemin in the College of Health Disciplines when we were the Division of Health Care Communication and she chaired the Division of Practice Education (2005-2008).

In her new role, Rosemin will facilitate innovation in collaborative health education, including the development, implementation, and evaluation of collaborative curricula and practice-based education across UBC's health and human service programs.

Rosemin and Kim are both looking forward to engaging patients and community members in their new roles in UBC Health.