Patient Volunteers Needed for Fall!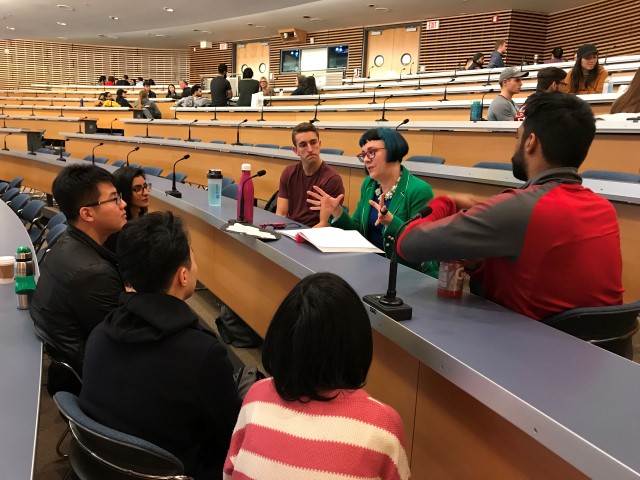 UBC Physical Therapy Program
Volunteer patients are needed to help physical therapy students practice patient interviewing skills. The session is part of a course for first year trainees who are in the early stages of learning how to communicate with patients. Volunteers must be comfortable talking about their health history, able to communicate effectively, and willing to provide constructive feedback to the students about their experience. An orientation, light refreshments and parking are provided.
Volunteers needed: 4
Date: Friday, October 11th, 11:30-3:30
Location: UBC Vancouver campus
Interested? Email: cathy.kline@ubc.ca
UBC Dentistry, Audiology & Speech-Language Pathology
Volunteer Patient Actors are needed for a 2nd year professional practice course You may choose to harness your 'inner-actor,' or be given a patient profile you can role play with a group of students. This may include conversations to explore your willingness to: accept hearing aids, incorporate new oral hygiene behaviours or more frequent dental cleanings, practice speech exercises, change your diet to reduce sugar consumption, help a family member with speech therapy, oral health care or hearing aid care.
Volunteers needed: 10-12
Date: Tuesday, October 15th, 1-3pm
Location: UBC Vancouver campus
Interested: Email: carrie.krekoski@ubc.ca
UBC Pharmacy Program
Patient volunteers are needed to help with a seminar for first year pharmacy students about the roles and responsibilities of pharmacists. Volunteers will work with several groups of 5-6 students in a classroom setting over an afternoon. You will be asked to discuss your experiences navigating the health care system, describe a positive interaction with a pharmacist, and provide advice to pharmacy students embarking on their studies to become a pharmacist. Volunteers are also expected to participate in a short conference call with the course coordinator a few weeks prior to the activity to review learning objectives and details.
Volunteers needed: 15
Date: Wednesday, October 16th,1-3pm
Location: UBC Vancouver campus
Interested? Email: jen.macdonald@ubc.ca