Mentor Spotlight: Ken Walker & Mark Demers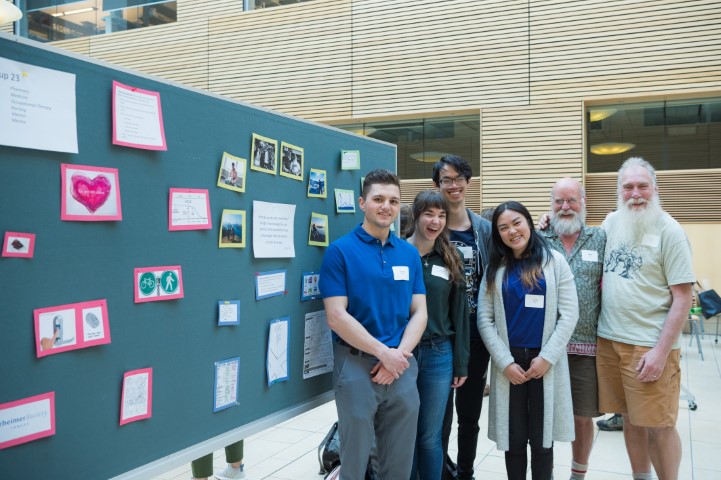 UBC Health Mentors Ken Walker and Mark Demers were featured in a Global News story about reducing the stigma of dementia. January is Alzheimer's awareness month. Ken and Mark are part of the Alzheimer's Society's "I live with dementia" campaign to challenge misconceptions about the disease.
"Shame is debilitating and pride or openness is the antidote to that," says Mark.
Ken and Mark have been activists for LGBTQ2IA rights and now they are using their advocacy skills to challenge stigma associated with Alzheimer's and other kinds of dementia.
"There's joy available and we're still who we are. We still have our hearts and the people we care about," says Ken.
The pair have been sharing these and other lessons with students in the UBC Health Mentors program since 2016.
"Ken and Mark changed my understanding of what Alzheimer's looks like, and they're also one of the best examples of a loving relationship that I've ever seen. I'm so glad that I got to know them!" says occupational therapy student Joyce Cammisa.
Dentistry student Cameron Keresztes says, "Despite having so many unexpected changes to their present and planned future, Ken and Mark are such an amazing example of how a positive attitude and a little bit of humour can go a long way. I greatly appreciate them taking time out of their day to help educate future health care professionals about what we can do to support those with Alzheimer's and their loved ones."
Ken and Mark have mentored 3 cohorts of students from different disciplines including dentistry, nursing, medicine, occupational therapy, and pharmacy.