Health Mentors Outcomes Presented at an International Conference in Vancouver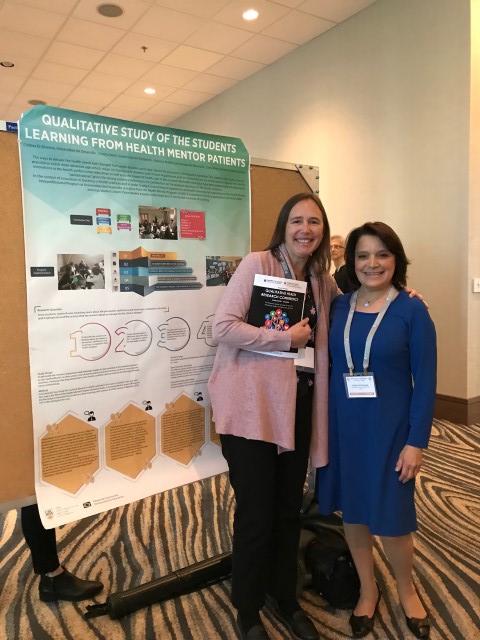 One year after visiting UBC to replicate the Health Mentors program at Universidad del Desarrollo in Santiago, Chile, Cristina Di Silvestre returned to present a study of the outcomes at the Qualitative Health Research conference in Vancouver. Cathy Kline from UBC joined her at the conference to co-present the outcomes of the collaboration.
The benefits for students and mentors are strikingly similar across the two cultures and contexts but conference goers were also interested in hearing about how the collaboration across continents developed. The collaboration is a the result of a shared interest in educational innovation that involves patients to promote team-based education and care.
After a successful pilot program in 2018 with 10 students and 3 mentors, the program at Universidad del Desarrollo expanded to 40 students and 10 mentors in 2019.