Health Mentors Cohort 9 Begins!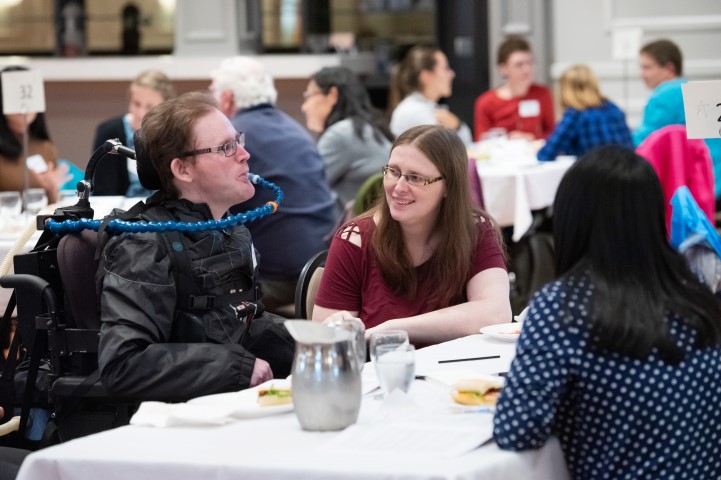 On October 3rd, 130 students and 38 Health Mentors gathered at the Croatian Cultural Centre for the start of the 9th cohort of the Health Mentors program.
Health Mentors are patients who are key informants and expert observers of the health care environment. Over the next 9 months, they will share their observations with interprofessional groups of students who are training to become the next generation of health care providers.
"The HM program is a draw for applicants and students to our program," says Jenna Scott, Co-Director, Masters Program in Genetic Counselling.
Over 1,400 students and 175 mentors have taken part in the program since is began in 2011. The program is coordinated by Patient & Community Partnership for Education with funding from the Office of UBC Health.