2019-20 Patient & Community Voices Workshop Series Kicks Off with Workshop by Caregivers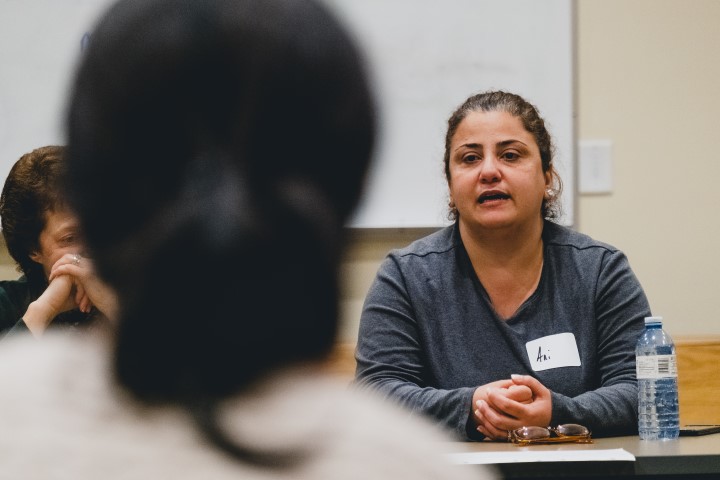 On October 21st, Patient & Community Voices presented The Caregiver's Journey: Heartbreak and Love. Led by a panel of family caregivers, the workshop introduced healthcare students to the successes and challenges of caring for someone living with a chronic illness.
Through personal stories, photos, and reflections students learned about caregiver burden and the need for collaborative decision making involved in family-centered care. Community resources available to caregivers were presented. Ten students from five healthcare disciplines (Dentistry, Dental Hygiene, Nursing, Genetic Counselling, Occupational Therapy) participated in the workshop.
"I learned how tough decisions are made and how one can experience burnout through caregiving. It was one of the best interprofessional modules I have attended," said a Dental Hygiene Student
Two new pilot workshops are scheduled for November. Stay tuned!