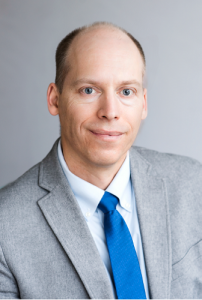 Dan Debeyer
Dan DeBeyer has wide-ranging experience as a patient advocate engaging with a number of different disciplines on a regular basis.  In this role, he advocated for and participated in the introduction of a new orthopaedic procedure at BC Children's Hospital.  Dan is active within the community, as a mentor for the UBC Health Mentors Program, speaker and participant in the local network supporting patient and community involvement in health professional education.
Additionally, Dan's extensive experience within the local life sciences community includes having led product development teams for a range of indications.  More recently, he has been involved in web-based technology applications including founding Inspired Patient, a patient centric health management platform aimed to improve health journey management for patients.  Additionally, Dan is currently Associate Director, Innovation Translation within the Office of Innovation and Strategic Partnerships, Providence Health Care.
Dan holds a Bachelor of Science from the University of Guelph and completed his MBA at Queen's University.
---
A resourceful and analytical thinker, Larry Dawe (BA Royal Roads Military College/RMC; MBA Dalhousie) has wide experience in consensus building especially in changing environments. A retired Navy Commander, he has held a variety of leadership appointments, working mainly with major projects; especially in software development and project feasibility analysis. More recently he has gained significant experience in volunteer teams working as RCM Police Victims' Assistance case-worker, elected village water system trustee, and BC Ambulance attendant. His 25 year old daughter has been disabled by Myalgic Encephalomyelitis (ME) for more than 4 years. He passionately is seeking to improve her quality of life through volunteer activities such as president of the Myalgic Encephalomyelitis and Fibromyalgia (ME/FM) Society of BC and the UBC initiative to meaningfully include patient voices in diagnosis and treatment.
---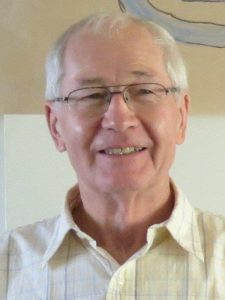 Grant Dustin 
Grant Dustin is a retired teacher, having spent most of his career teaching high school social studies in the public education system in Calgary, Alberta.  He moved from Calgary to Vancouver in 2011 to be close to family.
Grant's interest in the health care system, particularly from the patient's perspective, is related to his volunteer work with the Scleroderma Association of BC and from his experience as a care giver.  His interest in scleroderma stems from his late wife's struggle with this disease for many years.  Grant has served on the executive of the Scleroderma Society of Canada and presently is a member of the Board of Directors of the Scleroderma Association of BC.
---
Shelley Hourston has a master's degree in library science from UBC and has worked for 20 years as a program director at Disability Alliance BC (formerly the BC Coalition of People with Disabilities). Her work has involved health information advocacy for people with disabilities. Shelley's passion is exploring the wisdom and resilience we gain through life experience. For people with disabilities or chronic illness, recognizing and using that wisdom when interacting with service providers can be difficult. Bridging the communication gap between patient wisdom and health care professionals' expertise is key and led to Shelley's avid support of the Patient & Community Partnership for Education.
---
Cheryl is an Educator, and Health Care Advocate who is a firm believer that Inter-professional collaboration and communication is essential for the future of our health care. She wears multiple hats at UBC including; Master Trainer and Facilitator of UVIC / Stanford University Self Management Programs; Education leader and Speakers Bureau  for The Arthritis Society; Rheumatology advisory board member;
Member of VCH CEAN (Community Engagement Advisory Network); Member of PVN (Patients Voices Network). Her mission is to show others that it is possible to live well with purpose and have fun even in the face of adversity. Her passion is to be an Educator, Ambassador and Advocate, and to Help resource others and enable them to achieve their highest potential.
---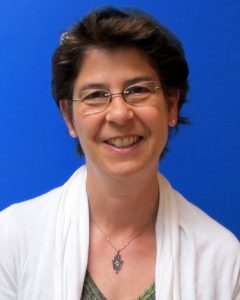 Susan Katz
Susan J Katz has had the pleasure of creating and facilitating writing programs for adults with a mental health diagnosis since 2007 through her independent Recovery Narrative, Ink™ writing programs. She has edited two anthologies of the participants' mental health recovery stories, provided educational workshops for UBC allied healthcare students, participates in the annual Allies in Health Fairs and has been a member of special advisory committees with the Vancouver Coastal Health Authority. Susan believes in the patients' voices as part of healthcare education and has been nominated for the prestigious SAMHSA Voice Awards for her writing about the lived experience of mental illness and recovery. Susan lives in Vancouver, BC. You can read more at www.recoverynarrativeink.com
---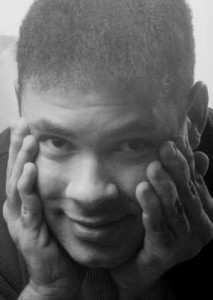 Kent Loftsgard
Since 2011, in addition to his lifelong experience of cerebral palsy and asthma, Kent has contributed his diverse professional expertise in health media production, journalism, and communications to the continual collaborative effort to advance the initiatives of UBC's Patient & Community Partnership For Education.
---
Sue Ma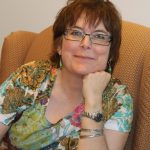 cdonald
Sue is a long-time resident of the Lower Mainland and have been involved in mental health related advocacy, work and research in the communities where she has lived. She currently works for Vancouver Coastal Health as a coordinator responsible for for engaging and employing people with lived experience of mental health issues in Vancouver.  She has been involved with the research activities with the PCPE for a number of years now and am also an active patient partner with the Patient Voices Network, an initiative of the BC Ministry of Health.  In addition to mental health, she is interested in work related to heart heath, diabetes, dementia and arthritis.
---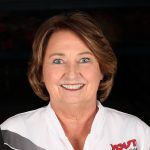 Dianne McPhee
Dianne was diagnosed with scleroderma in 1992 at the age of 40. She became a board member of the Scleroderma Association of British Columbia (SABC) in the late 1990s.
She has volunteered to represent scleroderma at the first Health Science Fairs at UBC in 2009 and has continued to represent SABC and the annual Health Science Fair. In addition, she became a member of the UBC Community and Patient Fair Planning Committee in 2010.
In November, 2015, she was asked to speak at the "Where's the Patient's Voice in Health Professional Education – 10 years on?" The conference, which took place in Vancouver, involved educators from around the world sharing their ideas of how to get patients more involved in the education programs of young medical professionals. She was part of a panel of five who spoke on motivation, challenges and outcomes of patients and community involvement in health professional education at UBC.
She is also a National Canadian Coaching Program Master Facilitator (NCCP MF) instructor for Competition Intro for Canadian five pin bowling. She serves as the youth coordinator for five pin youth bowling out of Port Coquitlam, B.C. She had the privilege of taking the B.C. Junior Girls team representing Port Coquitlam to the National Championships in May of 2016 and came home with the bronze medal.
She has been very fortunate over the past 20 years to dedicate her time to the sport of five pin bowling. When first diagnosed with scleroderma, she was unable to bowl, which was a sport she truly enjoyed. In 2016, she represented B.C. as a bowler on the ladies team, at the National Championships held in Oshawa, Ontario. Over the years there have been many challenges which she has taken on wholeheartedly. She has done clinics with autistic youth and coached stroke victims, seniors, competitive adults and the youth of B.C. She has been married 43 years and has one son.
Having a chronic illness has given her a different perspective as to the mental and physical challenges we put on ourselves. She has always used the philosophy "wellness is a state of mind." She has had to push myself to achieve my goals and I seem to have the talent to build self confidence in others.
She would like to add that scleroderma is an illness that she has but scleroderma will never define who she is.
---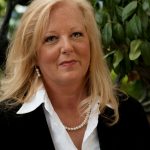 Shanon McQuitty
Born and bred in B.C., Shanon has been learning about autoimmune disease (lupus) through her closest friend of 25 years.
Diagnosed with Rheumatoid Disease in the Fall of 2011 when her GP told her she had 'RA', her GP also told her that is was a field that was progressing rapidly with research and treatment and it gave her hope from the beginning.  Her family was a huge support after diagnosis, attending appointments and helping to obtain information as well as the practical needs of daily living and emotional needs with the stresses and fears of a new diagnosis of an incurable disease.
Being diagnosed in the age of the internet can be a curse and a blessing, but mostly a blessing, which she discovered in the two months from her positive blood work until my first Rheumatologist appointment. Shanon found social networking to be an amazing tool in finding support and in being guided to practical information as well as some very frightening information, she was 'mentored' by a wonderful woman whom she had never met, and was fortunate to have had the greatest team of caregivers put on my journey with me. She was prepared to fight for a good healthcare team, but was blessed, with the help of the great programs available to us here in B.C.. A lot of the information out in the cyber world can be very scary to navigate alone and she wants to help others navigate through their journey using the tools available.
She is a reluctant blogger and offer support through social media and after attending her first ROAR (Reaching Out with Arthritis Research), eROAR2013 she was so very impressed, that she offered her support and joined the APAB to learn more about the great research being done and to spread the word, to give hope to others out there with these diseases advocate for themselves.
Since then she has been very active on APAB (Arthritis Patient Advisory Board of Arthritis Research Canada) serving on the ROAR2014 Steering Committee, attending the ACR (American College of Rheumatology) Annual Meeting in 2014 in Boston, volunteering at the 2015 ARThritis Soiree, attending the Where Is The Patient Voice is Professional Healthcare Education Conference in 2015, providing patient input to researches at Arthritis Research Canada as well as writing plain language summaries and serving on their Social Media Committee.  She is also a patient advisor on two in progress research projects.
---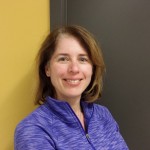 Sharon Tomlinson
Sharon Tomlinson has an MBA from the University of Phoenix and has 13 years experience working in Health Awareness, Education and Promotion.  Sharon's work experience includes Healthy Heart Society, Health & Stroke Foundation as their Health Information Coordinator and Muscular Dystrophy Canada as their Services Specialist for BC and Yukon. In her roles, Sharon was responsible for engaging and motivating clients, connecting them with local resources and helping members put into practice the use of various health related self-management tools.
---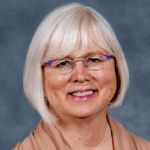 Johanna Trimble
Johanna Trimble is a passionate patient advocate and a member of several local, national and international patient groups. Her focus is working to prevent over-medication of the elderly and helping to improve home-based, team-delivered, coordinated community care to prevent the present over-reliance on residential and acute care, which is neither optimal, preferred nor sustainable.  She is the public member on the Polypharmacy Risk Reduction provincial initiative in British Columbia, Canada. She also serves as a public member on the Faculty of the CLeAR project (Call for Less Antipsychotics in Residential Care) for the BC Patient Safety and Quality Council. She is the public member on the Geriatrics and Palliative Care Committee for Doctors of BC and is an honorary lecturer in Community Geriatrics co-teaching first year medical students at the University of British Columbia.