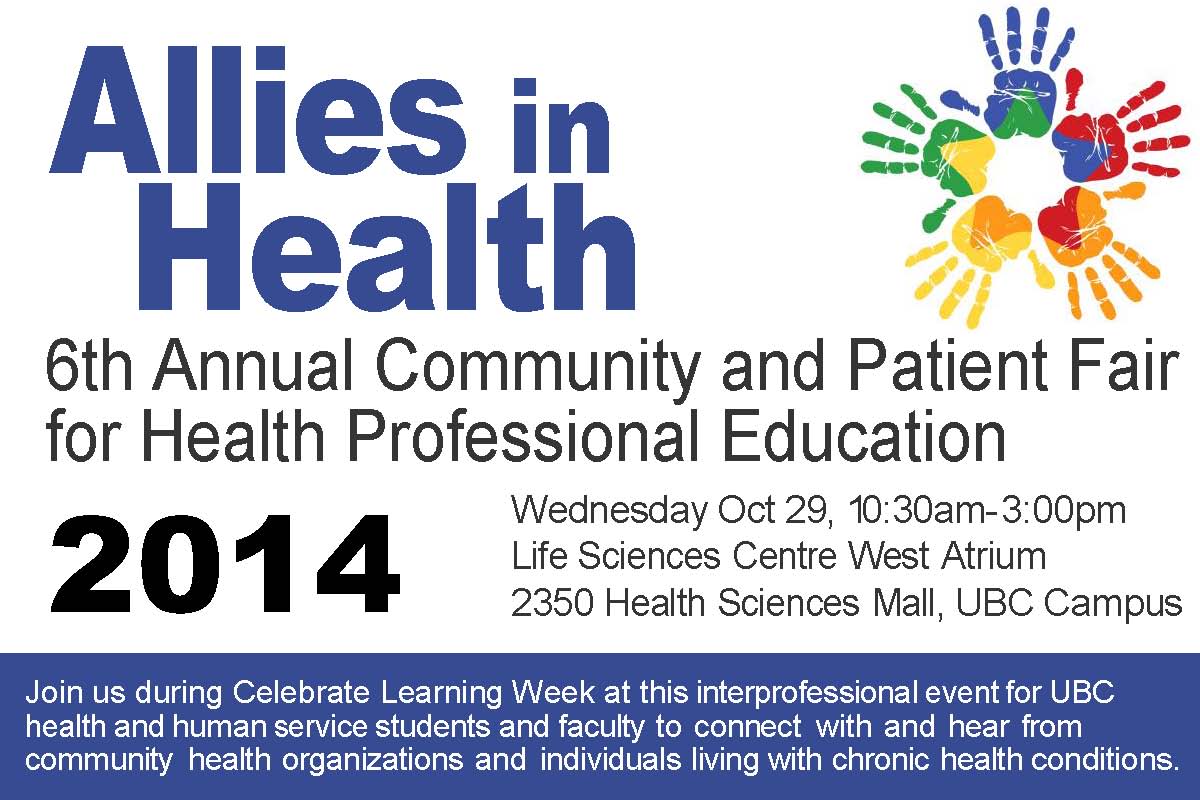 The Community and Patient Fair is an annual, one-day interprofessional event that connects community-based organizations, patient support groups and individuals involved in these agencies with students and faculty at UBC. It is part of UBC's Celebrate Learning Week, which is held annually in late October.
The Fair recognizes the unique expertise and role of people in the community in the education of health professionals and promotes meaningful partnerships between UBC and the communities it serves.
 This event is part of Celebrate Learning Week and is supported by The Division of Health Care Communication and The College of Health Disciplines at UBC.