---

Angela Towle (Lead Researcher, UBC): Division of Health Care Communication, Office of the Vice-Provost Health, UBC
Angela is the co-founder, with William Godolphin, of the Division of Health Care Communication (http://www.chd.ubc.ca/dhcc/) in the Office of the Vice-Provost Health at UBC and is its Co-Director. The Division has a research and development focus on patient /client involvement in health care decision-making and in health professional education.  She has recently been appointed Academic Director for the UBC Learning Exchange with a responsibility to strengthen engagement between the university and Downtown Eastside communities.  Angela is also an Associate Professor in the Department of Medicine and Senior Scholar in the Centre for Health Education Scholarship at UBC. Between 2002 and 2010 she was the Associate Dean, MD Undergraduate Education, Curriculum & Vancouver Fraser Medical Program in the Faculty of Medicine. During her time as Associate Dean she was part of the leadership team that implemented the expansion and distribution of the medical school which resulted in a doubling of the entering class size and two new satellite campuses. Angela has over 25 years experience of medical education research, curriculum and faculty development at UBC and in the UK.
   Cheryl Hewitt (Lead Researcher, Partnering Organization): PeerNet BC  
Cheryl Hewitt brings years of experience working with health professionals to the Community Voices in Health Professional Education.  She was the Executive Director of the   BC Society of Occupational Therapists from 1997 to 2005 years, working with educators and practitioners as they sought to improve professional education.  Cheryl is now the   Executive Director of PeerNetBC and since 2007 has been PeerNetBC's representative to the UBC Faculty of Medicine's Doctor, Patient & Society (DPAS) Community Advisory Board.  She is currently the DPAS Community Co-Chair.  She is a member of two UBC Faculty of Medicine adjudication committees, the Special Populations Fund and the Social Accountability and Community Engagement Initiative.
Cheryl's deep interest in health policy focuses on building partnerships between citizens and health practitioners, a passion drawn from the struggle to establish Medicare in Saskatchewan.  She has organized dozens of community campaigns and coordinated a wide range of community projects.  She was a Director of REACH Community Health Centre in Vancouver and a founding member of the Rainbow Health Co-op in Surrey.  In the mid-1990s Cheryl worked for the BC Ministry of Health and the Greater Vancouver Health Region as a Community Developer, helping establish the new health authorities.  She served as a Director of the Vancouver Hospital and Health Sciences Board from 1999 to 2000 and in 2001 as a Director of the Vancouver Richmond Health Board.  She chaired the Health Board's community advisory coordinating committee.  She is currently a Director and Finance Committee Chair of the 411 Seniors Centre Society in Vancouver.
In 2011 Cheryl was received a certificate in Community Economic Development from the Faculty of Environment and the Centre for Sustainable Community Development at Simon Fraser University.  She holds an education degree from the University of Saskatchewan.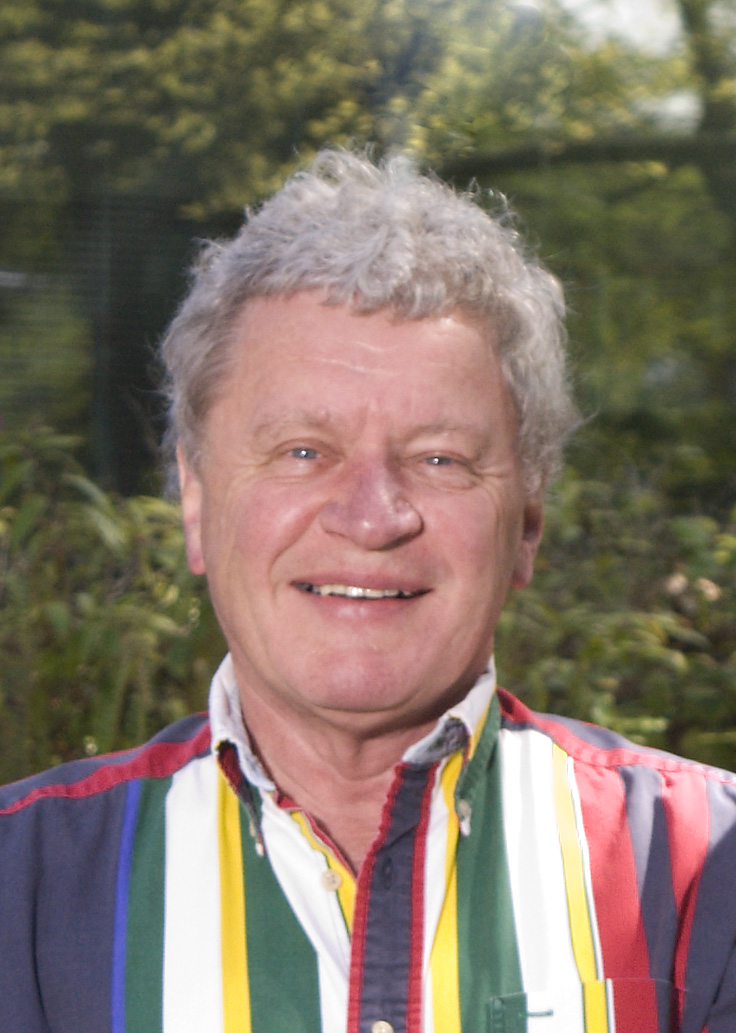 William Godolphin (Team member): Division of Health Care Communication, UBC

Dr. Godolphin has been a teacher and researcher for many years, with projects and publications ranging across lipoproteins, breast cancer prognostic factors, clinical laboratory toxicology, laboratory automation and medical education. He is Professor Emeritus in the Department of Pathology & Laboratory Medicine.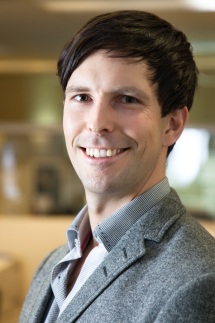 Scott Graham (Team member): Social Planning & Research Council of BC
Scott's research and policy interests are centered on a concern with growing inequality in British Columbia. He specializes in participatory approaches to designing and conducting research, program evaluations, strategic planning and policy analysis for non-profit societies, public sector organizations and First Nations that are working toward a more just and healthy society for all.Scott has published several peer reviewed articles and reports on the problem of poverty in British Columbia, the role of adult education and social change, and quasi-experimental research approaches to understanding the impacts of literacy and essential skills training programs. As an advocate for applied research and plans that lead to action, Scott has authored multiple guide books on community-based research methods and community development strategies.He holds a Bachelor of Education (Distinction) and a Master of Arts in Theory and Policy Studies in Education from the University of Toronto.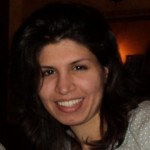 Wafa Asadian: (Graduate student): Faculty of Education

Wafa is a PhD student in Human Development, Learning and Culture. For her PhD project, she is studying the ways that health education can be promoted in order to serve the marginalized communities. Through the courses and previous research projects, Wafa became involved in both quantitative and qualitative methods of research. While she used testing and statistical analysis in her Master's thesis, Wafa plans to apply critical theory and qualitative approaches to research in her PhD project. With a professional background in community work, she aspires to find ways to connect the expertise of community and university in order to promote education.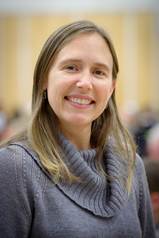 Cathy Kline (Project coordinator): Division of Health Care Communication, UBC

Cathy brings extensive experience in research facilitation and working with diverse groups including health professionals, university and community partners. She has 10 years research coordination experience with the UBC Division of Health Care Communication where she manages multiple research and development projects that aim to improve patient / client involvement in health care decision making. Her past experience in adolescent mental health involved working with multidisciplinary teams to develop community care plans for youth (ages 11-18) with emotional, psychiatric and/or behaviour problems. Cathy has a BA in psychology from Simon Fraser University and MA in Health Education from Dalhousie University.
---
Research Advisory Committee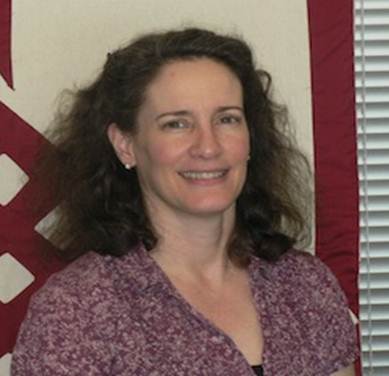 Jennifer Vadeboncoeur, Associate Professor, Faculty of Education
Jennifer is an Associate Professor in Human Development, Learning and Culture in the Faculty of Education. Her research interests include working with young people who have been marginalized and educators to reimagine learning contexts, as well as the relationships that mediate the engagement and participation of all members in learning contexts. She conducts her work using a Vygotskian perspective on learning; one that views learning as the construction of knowledge, identity, and values. As a qualitative researcher, Jennifer uses ethnographic methods to document and investigate the culture of learning contexts, including those created in after-school and flexible learning centres and those that are created by the movement of young people intercontextually. Thematic, discourse, and critical discourse analysis enable her to examine both the content of social practices and how language is used, in part, to constitute social practices themselves.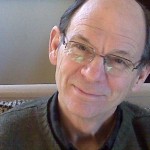 Michael Clague, Community Developer

Michael Clague works in the fields of adult education, social policy and planning, and community development. He has done so in rural and urban areas for the three levels of government, for the voluntary sector, and as a private consultant. He has also taught and written and published extensively on public policy issues, community development, and social planning. His most recent book is called Staying True, Staying the Course: A Study of Ten Successful Community Service Organizations in British Columbia (1997-2008).
Michael has been executive director of three voluntary agencies, the Britannia Community Services Centre (Vancouver), the Community Social Planning Council of Greater Victoria, and the Social Planning and Research Council of BC (SPARC of BC, Vancouver). From 1996 to 2005 he was director of a City of Vancouver facility, the Carnegie Community Centre. It was during this period that Michael learned about the power of the arts for building community and community arts activity became the focal point of his tenure at Carnegie, culminating in the 2003 100th Anniversary celebrations of the Carnegie Center and the Downtown Eastside Community Play.
Currently Michael is President of the Community Arts Council of Vancouver and in this role is working with arts stakeholders for the development of a "Community Arts Fund" with the first priority the Downtown Eastside – to support resident participation in the arts with local arts organizations. He is also co-chair of the City's Downtown Eastside Local Area Planning Process. He serves on the advisory board of the Columbia Institute for Civic Governance and is a director of the Fraser Basin Council. He is Past President of the Carold Institute for the Advancement of Citizenship in Social Change (Harrowsmith, Ontario), and of the Canadian Council on Social Development. Michael was inducted into the Order of Canada in 2008.

Eyob Naizghi, Executive Director, MOSAIC

In his early 20s, Eyob Naizghi became stateless, a refugee from Eritrea. This experience led to over 30 years of commitment to social justice for immigrants and refugees. In 1985 he earned an M.A. in Geography from the University of British Columbia, specializing in rural-urban migration. Before joining MOSAIC in 1993, Eyob managed development projects with refugees. He also worked as a freelance consultant, designing, developing, evaluating, and monitoring projects with refugees and internally displaced people.
After serving for eight years as Director of the Settlement Services Department, Eyob was appointed Executive Director of MOSAIC in December 2000. In this position, Eyob is responsible for achieving strategic, financial, and operating objectives, and for ensuring the organization operates in accordance with the policies established by MOSAIC's Board of Directors.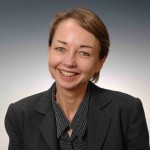 Jane Dyson, Executive Director, BC Coalition of People with Disabilities

Jane has been with the BC Coalition of People with Disabilities (BCCPD) since 1998. She has been the Executive Director for 4.5 years. Jane has been responsible for the management of many projects and community initiatives designed to enable people with disabilities to live with dignity and independence in their communities. One of the longest in duration and which is ongoing is to see the Province recognize and compensate all former residents of Woodlands school who suffered abuse at the institution. Jane played a leadership role in founding the Disability Without Poverty Network which published a paper in July 2012 demonstrating the inadequacy of BC's provincial disability benefits rates. Jane also works closely with key stakeholders in the custom transit field.
Jane is on Board of the Nidus Personal Planning Resource Centre and Registry, and is a member of the Vancouver Foundation's Disability Supports for Employment Advisory Committee and the Regional Steering Committee on Homelessness.
Jane has a Masters Degree in Political Science from Simon Fraser University.
---